Our hand-crafted lanterns are made from a hardened wax that has a higher melting point than traditional candle wax. The unique combination of wax we use is resistant to melting with the heat of the day or from the candlelight inside.
The designs of the custom wax lantern are made by melting wax colours into the outside lantern with a blow torch.
Every custom wax lantern is completely unique and cannot be replicated. Your piece will be a one off.
Includes: 2 x 8hr Votive candles, stones, calico bag, wax lantern information card.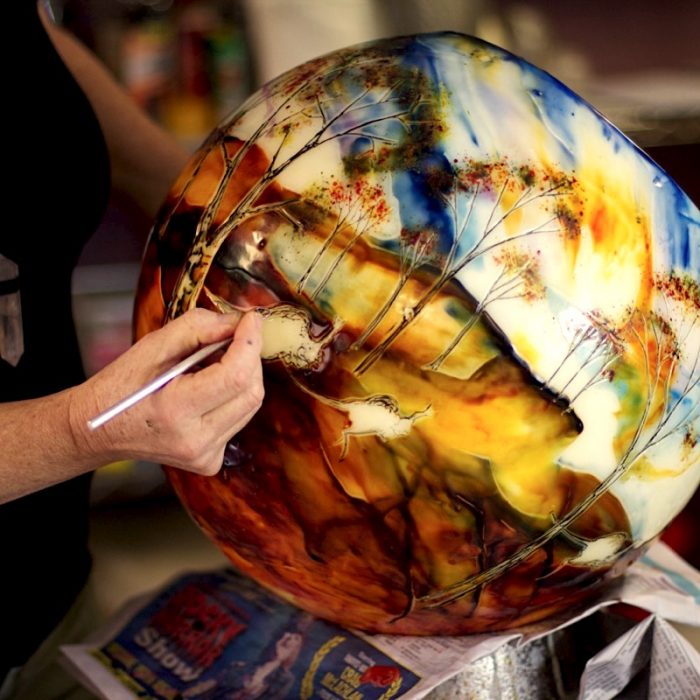 Example custom lanterns